School is where children spend a majority of their time, but that first trip to preschool and the days that follow can be extremely daunting for your little one. With that being said, if you have a kiddo that is getting ready to attend their first day of preschool, today's blog is for you. We are going to go over a few of the different ways that you can start preparing your little one for preschool. Let's get started.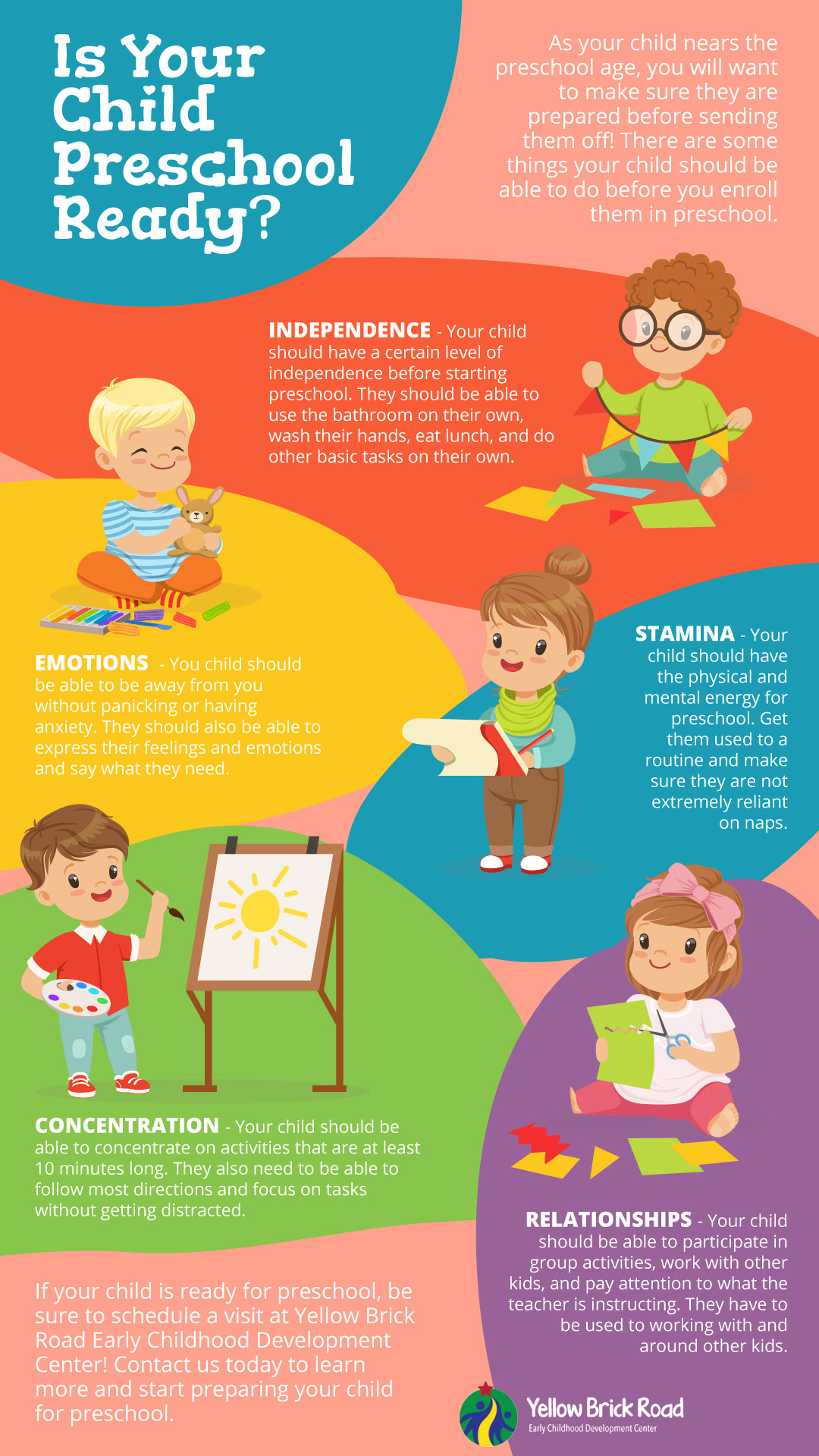 Spend Time Reading
One of the many things that kids will do throughout their education is read. It doesn't matter if they're in preschool or college, reading is a crucial part of all education levels. So, being able to ignite some passion and understanding young is absolutely wonderful. This is why we suggest spending some time reading books with your little one. 
For most parents, this is already a part of their usual day. Be it a bedtime story or just a book to pass the time, it's important that you know just how beneficial this is for your child. If you really want to focus the stories you're reading on attending preschool, there are dozens to choose from. By reading these particular books to your child, you not only give them the gift of reading, but you help them build an idea of what to expect when attending preschool.
Practice Preschool Activities
Preschool is one of the few levels of education that you can start to prepare your child for at home. Given that this part of school is primarily where children will be building the foundation of their education, you can start to work through certain preschool activities with them at home. For starters, working on things like their ABC's and colors, you can provide them with some of the information that they're sure to need while attending preschool. Aside from giving them some additional confidence and comfort when in school, these lessons can help them prepare for days spent at preschool. 
Practice Self-Help
Though a teacher will be there to help your child throughout the day, it never hurts to practice self-help with your child. Small things like washing hands and opening their lunch bag can help them feel more confident on the first day of school. Even though these may feel like small tasks, they make a world of difference to how independent your child acts on their first day of school.
One of the best ways to start working on self-help is by giving your child a few tasks to complete on their own. Before meals, let them be the ones to wash their hands on their own. Remind them that they need to say 'bless you' and 'excuse me' after sneezing or coughing. These small tasks can make a world of difference in what a child feels capable of doing and how confident they're able to execute them. 
Voice Emotions
Another fantastic thing to practice with your child is voicing emotions. School is a place where your child is going to learn and practice being self-dependent, so it only makes sense that they know how to voice their emotions and feel comfortable doing so. Letting your little one know that they need to let others know how they're feeling, be it sick or sad or mad or happy, they need to be able to express it. Saying this to your child isn't enough though, take some time to practice voicing feelings with them so they're entirely capable of knowing how to express their emotions when it comes time to go to school. 
Visit the Preschool
In most instances, the part of attending school that children struggle with is spending a day in a place that they aren't familiar with. This is an easy fear to tackle! Simply visit the preschool before they start attending it full-time. Here at Yellow Brick Road Early Childhood Development Center, we offer tours of our facility so that both the parents and students can feel good about the first day of preschool. If you're interested in scheduling a visit, reach out to our office. We would be more than happy to show you around and answer any questions that you have.